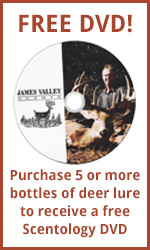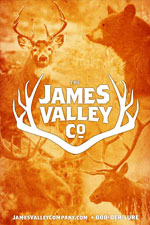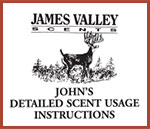 Scent Products
Home of the original gel buck lure, select from a variety of products including, cover scents, cover gels, scent eliminators, scent attractants for the deer hunter. James Valley Scents was the first to offer GELLED big-game lures/cover scents to hunters in the U.S. and Canada over 20 years ago. James Valley is the Original Gel!






All James Valley scents and lures are not meant for human consumption. Please keep them out of reach from children.
If ingested, please seek medical attention or call the poison control center at 1-800-222-1222.